Tuesday, February 27, 2018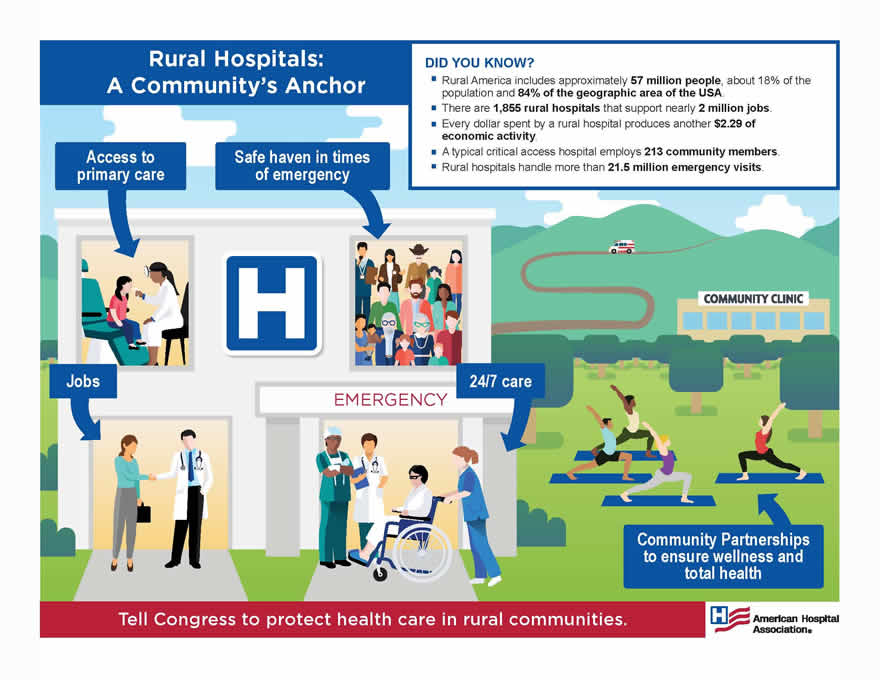 The issue of medical deserts and rural hospitals closing in the United States is a very large issue. With closings of rural hospitals many areas throughout the country are left without a hospital within a reasonable distance to get to. With these closings many of these areas turn into medical deserts. Here are some facts!
A

Medical Desert

is defined as a populated region more than 60 minutes away from the nearest acute-care hospital.
673 rural hospitals are at risk of CLOSING!!!
HUNDREDS of rural hospitals have closed in the past 10 years
20% of the US population lives in rural parts of the country, but they are scattered over 90% of the country!
1 out of every 5 people like in rural America!
When a rural hospital closes, it does not just have an impact on healthcare and access to healthcare, but it also has a HUGE impact on the economy of that rural area. Hospitals are very large employers, and this also causes many of the health professionals living in that community to leave the community because they need new work.
There are more pediatric neurologists in Boston Children's Hospital ALONE than the WHOLE Mountain Time Zone.
In rural areas the average EMS response time is much longer than in urban areas. Some urban areas average around 6 minutes for EMS response time where some rural areas average 35 minutes or more! This combined with the distance from hospitals in some areas is a deathly combination. People need to have better access to hospitals in emergencies, it will help to save lives!
Wednesday, February 21, 2018